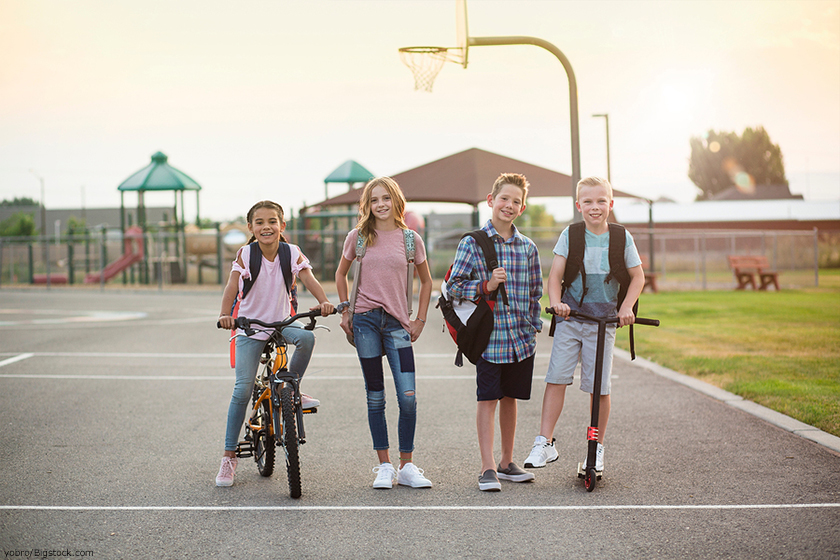 FOUR Helpful Back to School Dental Health Tips You May Not Have Considered
It may still feel like summer in Kansas City, but the start of a new school year is just around the corner. Many Kansas City area kids head back to class by the third week of August, which means that many Kansas City parents may be scrambling to get back into the school year routine.
There's always a lot for parents to do and keep track of, whether that means back-to-school shopping or preparing for after-school activities such as band or sports. Your friendly Kansas City family dentist has put together a few tips to help ensure that your kids keep up with their dental hygiene habits after the school bell rings.
Minimize the Lunch Bag Menu. There's no need to overthink it. Most kids are perfectly happy with three or four different lunch choices that you can prep in advance. Just be sure to keep those choices healthy. Fortunately, you can make delicious and nutritious lunch items such as cut fruits and vegetables, hummus and pita, hardboiled eggs, and pasta salad over the weekend so they'll be ready to drop into your kids' lunch bags on any given weekday.
Get Some Assistance from Older Siblings. Kids have a lot on their minds once the school year starts, and sometimes that means they'll have trouble sticking with their brushing and flossing routine in the morning or at night. If you have more than one child, enlist older siblings to help keep everybody on track. Then you'll know that all your kids are practicing good dental health habits!
Reward Good Oral Health Habits. School-age kids are probably familiar with reward charts, and it's simple to create your own. All you'll need is a calendar and a few sheets of stickers. Place a sticker on each day that your child performs a specific activity such as brushing and flossing at night or eating a healthy snack after school. After your child earns a certain number of stickers, he or she gets a reward. Tailor your rewards to your children so that they're working toward something they really want. Finally, don't reward them with sugary food or you're kind of defeating the whole purpose.
Brush before breakfast. No, really. Sure, it's usually best to brush your teeth after you eat, but you may be fighting for time trying to get your little ones to brush after breakfast and before they have to run for the bus. Rather than losing that battle, just have them brush their teeth when they first wake up. The most important thing is that you're encouraging good habits, and that means brushing at least twice a day for two minutes, whenever that is.
With so much going on as kids go back to school, it's all too easy for dental care to fall by the wayside. Fortunately, with a few changes in how you look at your daily routine, you can help keep everyone smiling!
Blacker Family Dental has been helping Kansas City kids go back to school with bright, healthy smiles for years. Back-to-school time is also a great time for cleanings and check-ups for the whole family, so if you haven't scheduled yours already, call (816) 763-8400 or click here to schedule an appointment today!