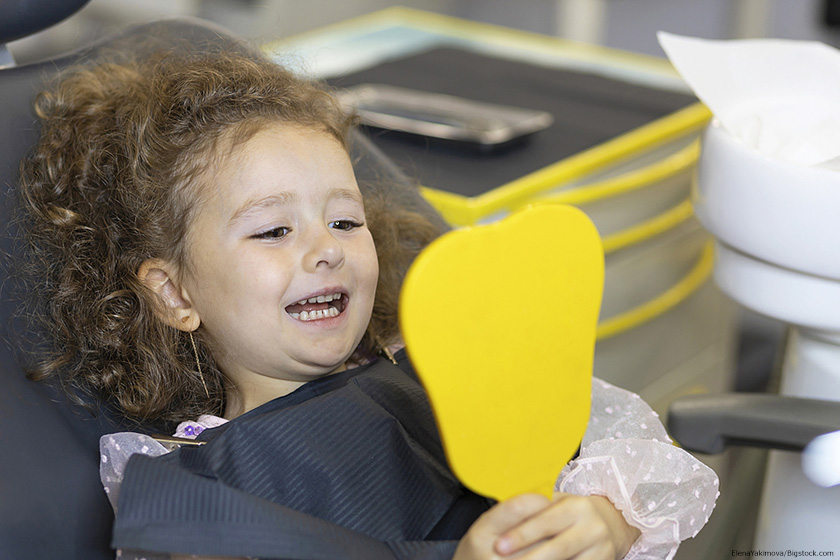 Children's Dental Health Month and the Importance of Dental Sealants
Did you know that February is National Children's Dental Health Month? It's a time for educators, healthcare providers, your Kansas City family dentist, and you to recognize the importance of pediatric dentistry and a good oral care regimen for children of all ages.
Before we get into that, though, how did National Children's Dental Health Month get started? The month-long observance traces its roots all the way back to Ohio in 1941. Specifically, Cleveland and Akron, Ohio each celebrated the importance of children's dental health that year, with a day-long event in Cleveland and a week-long extravaganza in Akron.
It didn't take long for the idea to catch on, and the first nationwide observance took place on February 8, 1949. By 1955, it was running for a week each year, and by 1981 the event first became what it is today—National Children's Dental Health Month, celebrated every February.
Sponsored in part by the American Dental Association (ADA), Children's Dental Health Month focuses on a specific theme each year. The theme for 2022 is "Sealants Make Sense" to remind parents and children alike of the importance of dental sealants in protecting teeth against cavities and tooth decay. Let's take a moment to talk about dental sealants. What are they, and how do they work?
Dental sealants are fairly simple. They're a thin coating that can be "painted" onto the molars (back teeth) to protect their surfaces against food particles and the buildup of bacteria that can lead to cavities. As part of a dedicated oral health regimen, sealants can have major health impacts, especially for children.
In fact, sealants were found to protect against as much as 80% of cavities over a two-year period. Children between the ages of 6 and 11 who did not have sealants experienced almost three times as many cavities. It only makes sense that the ADA and your family dentist in Kansas City would choose this important month to focus on these vital and useful interventions.
Sealants are just one part of a larger care strategy for kids of all ages, though. Even cavity prevention relies on a variety of approaches, including diet and lifestyle choices, fluoride, and, of course, brushing and flossing every day. In fact, your child's dental hygiene regimen is maybe the most important part of their oral health, and it's the one you can most directly impact.
By teaching your child how, when, and how often to brush and floss, and by setting examples of good oral health habits yourself, you can help ensure that your child enjoys a happy, healthy smile for a lifetime. But you can't do it alone. As your Kansas City family dentist, Blacker Family Dental is your partner in your child's dental health, this month and every month.
Whether you want to learn more about the benefits of dental sealants, pick up some resources for National Children's Dental Health Month, or just schedule your child's next checkup, give us a call at (816) 763-8400 or click here to schedule an appointment today.