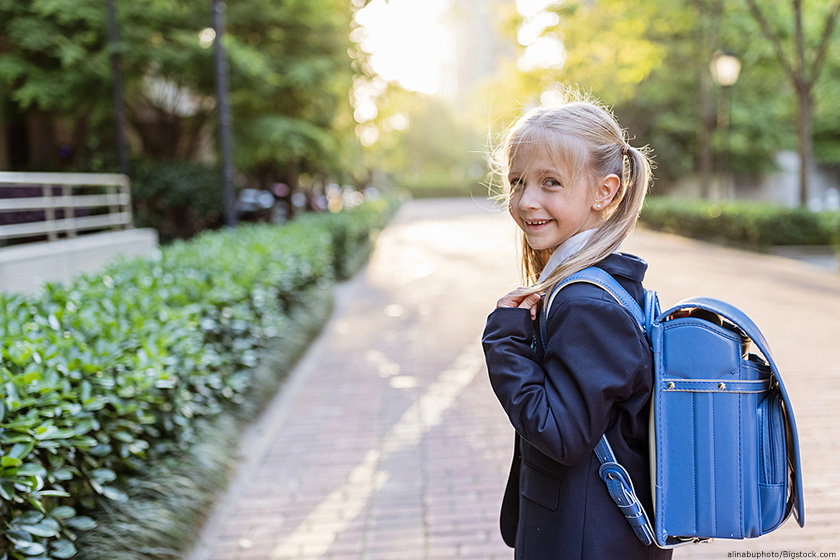 SIX Great Back-to-School Dental Health Tips
It's that time of year again! As the new school year swings into gear, we tend to focus on everything from new school supplies and class lists to bus schedules and after-school activities. It's a busy time, and it's all too easy to let good habits fall by the wayside. That's why your Kansas City family dentist has cooked up a few handy tips to help make sure that good dental hygiene isn't something that gets lost in the shuffle.
Reinforce Good Dental Hygiene Habits. All the scurry and hurry that comes with the beginning of a new school year is no reason to stop brushing and flossing effectively. Hopefully, you and your kids have already established good dental health habits, so stick to those routines and help your kids do the same, no matter how hectic the beginning of the new school year becomes.
Pack Healthy Lunches. If you're one of those parents who prefers to choose what their child is eating midday, packing the lunch bag is an important daily routine. Fortunately, the lunches you pack from home can be a lot healthier than what your kids might get at the cafeteria. You don't even have to get endlessly creative when it comes to tooth-friendly lunch options, either. Just pack some simple, healthy foods and send along a refillable bottle of water instead of sugary soda or juice.
Stock Up on Healthy After-School Snacks. While we're on the subject, you probably already know that kids come home from school hungry. When they do, the temptation to reach for something convenient like a sugary snack or a bag of chips can be pretty overwhelming, unless there's something better close to hand. That's why we've written up a whole article on alternative after-school snacks your kids will love.
Invest in a Mouthguard for Sports. Mouthguards help to prevent more than 200,000 dental injuries every year! A good mouthguard can prevent teeth from becoming chipped or even knocked out, so they're vital for children and young adults who play sports, whether they're on a team after school or just playing a game of touch football in the park.
Know How to Handle Dental Emergencies. Luckily, dental emergencies don't happen very often, but it pays to know what to do if they should crop up. A tooth can be cracked or knocked loose during sports practice or even just on a bike ride to school. Not every dental accident necessarily requires an immediate visit to your Kansas City dentist, but some do, so it's wise to read up on what to do if you have a dental emergency.
Schedule Your Twice-Yearly Dental Appointments. Brushing and flossing are vital to your child's dental health, but they're also only part of the battle. Trips to see your dentist are just as important, and your child should be coming in twice a year for regular cleanings and a proper dental health checkup that will help to catch and address any potential issues.
As a family dentist in Kansas City, Blacker Family Dental offers all the dental care your family needs, from cosmetic dentistry to sleep apnea treatments. Just call (816) 763-8400 or click here to schedule an appointment today.