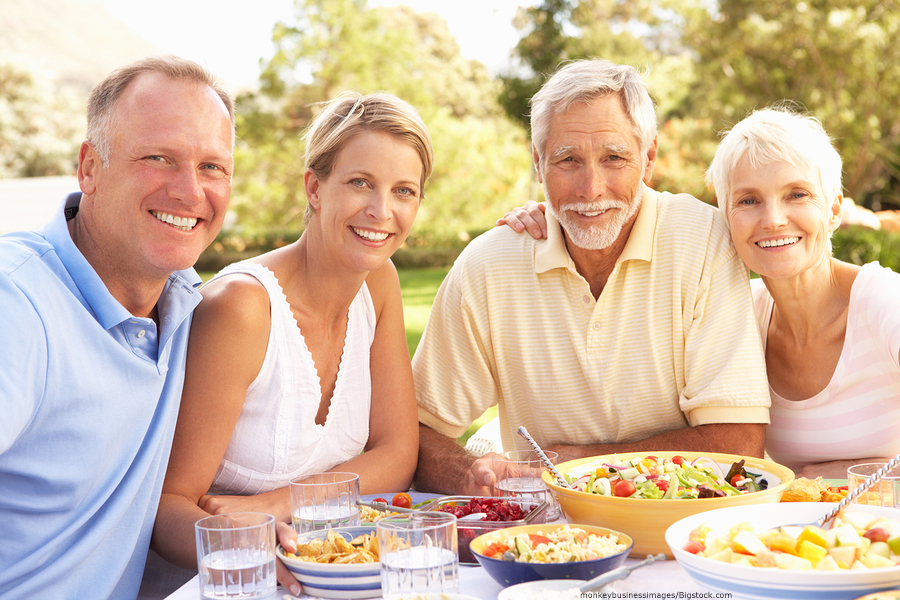 Summer BBQ and Picnic Foods that are Actually Good for Your Teeth
Summer is a great time to gather with family and friends for a barbecue, picnic, or dining al fresco on your patio. Unfortunately, many of the foods that are typically served at these gatherings can be hard on your teeth because of their sticky, sugary nature or staining properties. That's the bad news. Here's the good: There are plenty of delicious foods that are great for your next cookout or picnic that are also good for your teeth, at least in moderation! Here are a few of our favorites from your favorite dentist in Kansas City:
Cheese Platter
Let's face it, we all gravitate to the cheese platter at a party, right? Fortunately, cheese doesn't have a lot of sugar, but it does have calcium and phosphorous, which can actually help protect the enamel of your teeth. Plus, cheese is pretty soft, so it's easy to bite into, and the protein and calcium is good for your whole body.
Leafy Green Salads
Eating your greens is good for you, and leafy salads can be a delicious, refreshing bite on a hot afternoon. Plus, dark greens such as spinach and kale are great for oral health. Just go easy on the dressing or pick up something light.
Cut Fruit Platter
Maybe it's not quite as popular as the cheese platter, but a platter loaded with apples, oranges, melons such as cantaloupe and honeydew, grapes, pineapple, and strawberries will give your guests a bit of sweetness that doesn't come in a form that's bad for your teeth the way candy or cookies can be. Plus, fruits are high in vitamins, and crunchy fruits such as apples help to stimulate saliva production, which acts as your teeth's first line of defense.
Crunchy Stuff
We're not talking about chips. Crunchy, raw veggies such as carrots, celery, and broccoli are like nature's toothbrushes! They help to scrub build-up off your teeth while also stimulating saliva!
Something from the Grill
Sure, Kansas City may be known for its steak, but if you choose lean meats such as chicken or turkey, you can get your protein while also helping to safeguard your health. Fish that is high in Omega-3s has also been shown to lower your risk of gum disease, so maybe try throwing some salmon on the grill one summer evening instead!
Drinks
There's always plenty of soda and iced tea available at cookouts and barbecues, but they aren't always the best option. It turns out that water infused with just a few drops of lemon juice, an orange slice, a bit of cucumber, or a handful of berries will quench thirst better, and it won't contain sweeteners that are harmful to your teeth. And while it's okay to serve plenty of ice in whatever you drink, remember NOT to crush the ice cubes between your teeth! That's a quick route to chipped or cracked teeth.
As your Kansas City family dentist, the last thing we want to be is a party pooper! But we also want you to be able to enjoy your next cookout without worrying about what that BBQ sauce or sugary soft drink is doing to your smile. Whether you want some tips before your next shindig or need to schedule an appointment for cosmetic dentistry, dental implants, advice from a sleep specialist, or just for a checkup, call Blacker Family Dental at (816) 763-8400 or click here today!