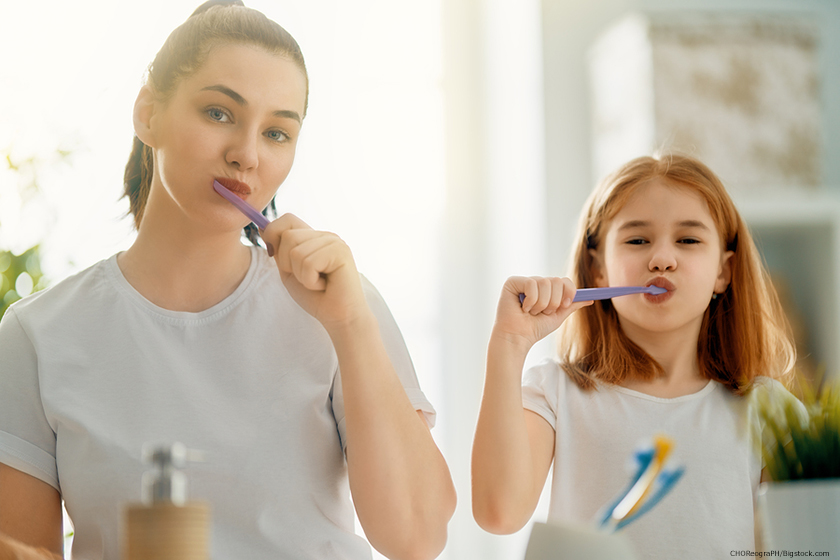 The Stay-at-Home Worker's Guide to Better Dental Health
Many of us are working from home these days. Like anything, working from home has its upsides and its downsides, but there are lots of benefits that come with working from home. There's no commute, you have a comfier dress code, and when you work from home, you have more control over what you eat and drink all day.
At your Kansas City family dental office, we like to think that you'll also use a little of your added free time for better dental care. Your teeth with thank you, and your overall health will, too!
Unfortunately, if you're new to working from home, it can be all too easy to lose track of good routines in the midst of new surroundings. Here are 10 great tips from your Kansas City family dentist that will help you boost your dental health while working from home!
Wash your hands for at least 20 seconds both before and after taking care any dental routines.
Brush at least twice a day, for two minutes each time. Most people brush first thing in the morning and before going to bed. Ideally, you'd wait at least 30 minutes after eating before you brush to help protect the enamel of your teeth.
Floss once a day to remove bacteria and plaque from between your teeth and other places that your brush simply can't reach.
Eat a well-balanced diet. A diet that will protect your teeth is low in sugary snacks and beverages and contains the proper balance of nutrition for your overall health and the health of your teeth and gums.
Enjoy teeth-whitening foods such as apples, carrots, and celery. These are "nature's toothbrushes," and they'll help your teeth stay clean between brushings.
Limit snacking. When you're at home, it's easy to grab something to eat whenever you feel peckish. But frequent snacking is not only bad for your overall health; it also increases your risk of cavities.
Avoid sugary drinks. Sodas, energy drinks, and even fruit juices are not only sugary; they're often acidic, which can wear away the surface of your teeth and promote the growth of bacteria.
Do drink plenty of water. It's good for your whole body to stay hydrated, and frequent drinks of water help keep your mouth clean.
Don't smoke or use tobacco products. This includes vaping. All of these have serious health considerations for your entire body, and they also put you at higher risk for gum disease and other oral health concerns.
Wash your toothbrush holder. Wherever you store your toothbrush, keep it clean. Some research suggests that your toothbrush holder may be the third germiest item in the house. That's gross! Make sure it gets a good scrubbing.
If you haven't already done so, this is a perfect time to make the switch to an electric toothbrush such as a Philips Sonicare or an Oral-B Pro. Electric toothbrushes, when used properly, produce the best oral hygiene results and are recommended by your family dentist in Kansas City.
If you've got any questions about how to get the most out of your dental care routine while you're working from home, Blacker Family Dental in Kansas City, MO is always happy to answer! Just give us a call at (816) 763-8400!