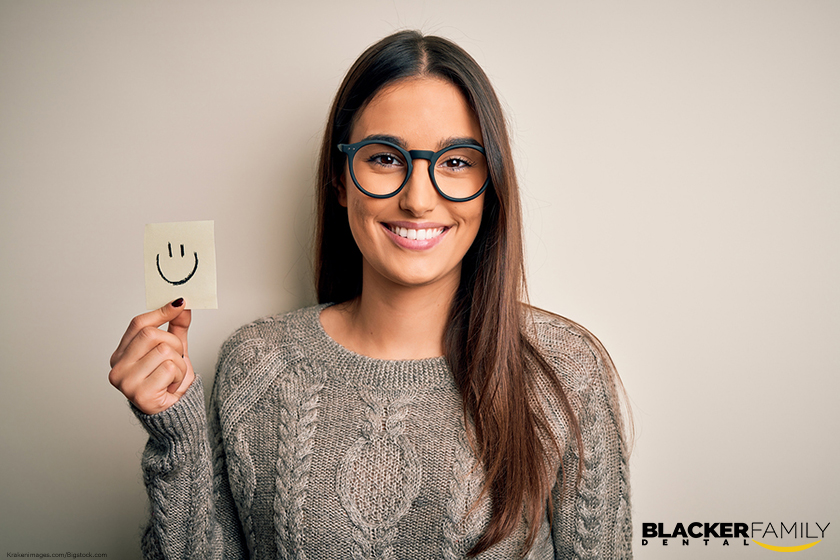 Why is a Dental Health Checkup So Important?
Just about every dentist and dental hygienist around will recommend that you see them for a professional cleaning at least once every six months or so, even if you aren't experiencing any oral health concerns. They'll also recommend that you have regular X-rays, which allow your Kansas City family dentist to spot problems that aren't immediately visible.
Why are these regular visits so important? Frequent checkups help keep your teeth and gums healthy and help your dentist or hygienist spot potential problems early, before they develop into bigger issues.
A regular dental visit is broken up into several parts. The first part is the checkup itself, followed by the cleaning. In most cases, patients at a family dentist in Kansas City will probably spend both of these parts with their dental hygienist. The dentist typically visits with you after the cleaning is done to look over X-rays, check your teeth, and answer any questions you might have. Let's take a closer look at all the parts of a typical dental visit.
The Cleaning. No matter how diligently or carefully you brush and floss, that's still only part of the regimen that's required to keep your teeth and gums healthy. A professional cleaning from your Kansas City family dentist or dental hygienist does the rest, removing plaque before it can become tartar, which erodes teeth and leads to the creation of cavities.
The Checkup. We often call a regular dental visit a "checkup," and certainly the checkup is an important part of any trip to see your Kansas City family dentist. Often, both your dental hygienist and your dentist will check your teeth and gums for a variety of things: signs of uneven wear, teeth that are chipped or cracked, or reddening and inflammation around the gums. Dentists also look for warning signs that might herald serious problems such as oral cancer, which is often easily treated if it's caught early enough. Some dentists will also check things like your lymph nodes, neck, and jaw for signs of problems such as temporomandibular joint dysfunction or TMJ.
The Advice. Last but not least, your Kansas City family dentist will leave you with any advice that you might need to help you improve your oral hygiene habits. This might actually be the most important part of your visit. Following your dentist's advice can help you to keep your teeth and gums healthy during the time when you're not at the dentist so that your next checkup goes smoothly and you can enjoy good oral health for years to come.
It may not seem like a big deal to skip a dental appointment here or there, but it's absolutely vital to your oral health that you see your family dentist in Kansas City at least once every six months. Serious oral health problems can develop quickly, even without warning signs like toothaches. Regular visits ensure that your dentist can catch these problems early, before they progress to more serious issues. And regular cleanings will help to protect your teeth and gums, so you're less likely to develop serious problems in the first place!
To schedule your next appointment, just call Blacker Family Dental at (816) 763-8400 or click here to view our appointment request form!